HOW TO COOK
POLOCK JOHNNY'S POLISH SAUSAGE
"THE RIGHT WAY"
POLOCK JOHNNY'S POLISH SAUSAGE ARE FULLY SMOKED SO SIMPLY HEAT UP.
I FEEL KINDA SILLY BUT… REMOVE FROM PACKAGE
PREPARE POLISH SAUSAGE BY:
SCORING EACH LINK ¼"DEEP
5 CUTS BOTH SIDES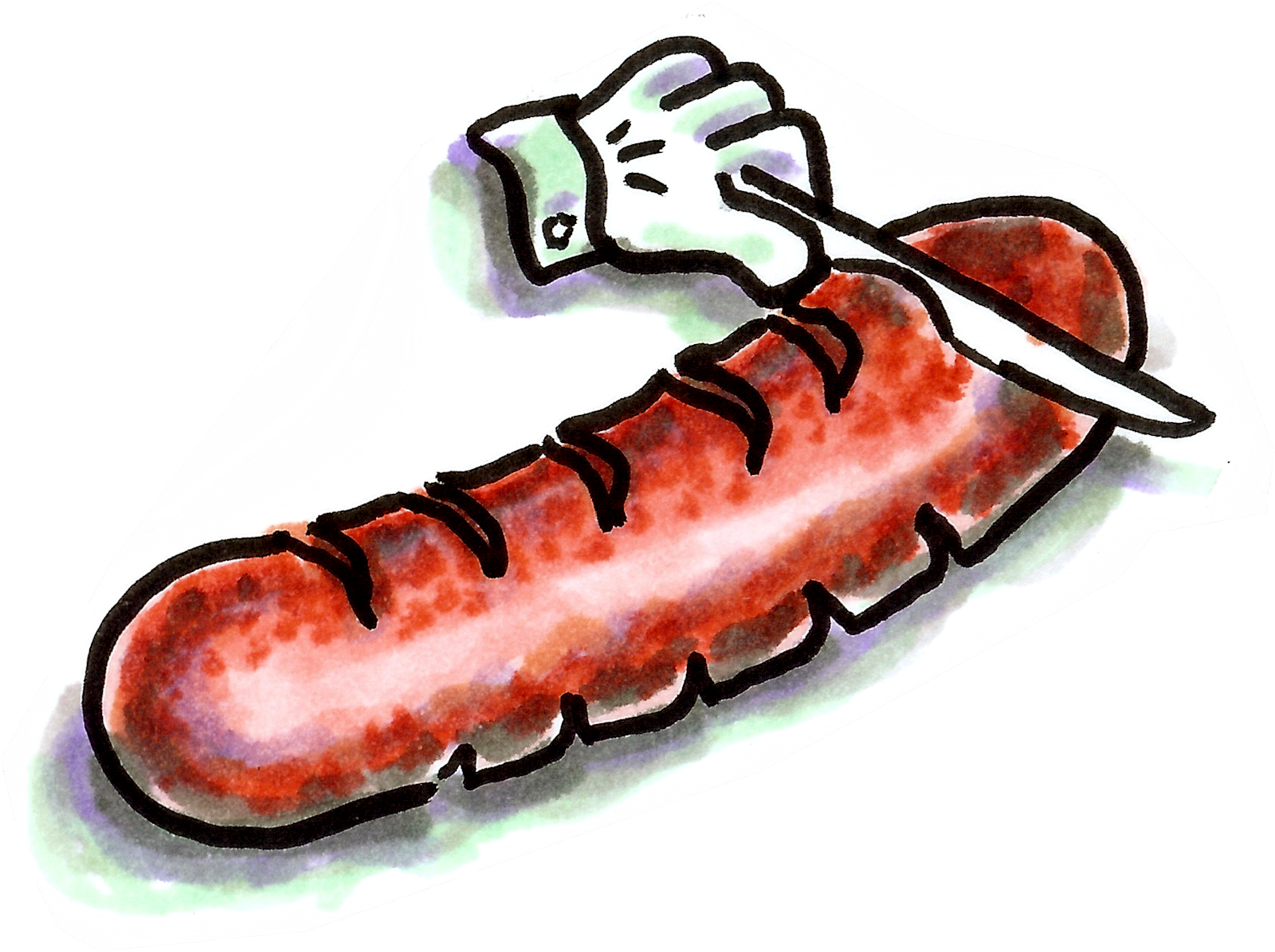 PAN FRY OR ELECTRIC GRIDDLE
HEAT UP YOUR PAN/GRIDDLE.
NO OIL…POLISH SAUSAGE WILL CREATE THEIR JUICES
COOK OVER MEDIUM HEAT. (350°)
TURN POLISH TO EVENLY COOK ON BOTH SIDES.
DONE 10-15 MINUTES.
THE POLISH SAUSAGE WILL OPEN ON BOTH SIDES.
~Serve 'em hot and don't forget THE WORKS SAUCE
OUTDOOR GRILLING
PLACE A SHEET OF ALUMINUM FOIL ON YOUR GRILL.
PLACE PRECUT POLISH SAUSAGE ON THE FOIL.
COOK OVER MEDIUM/HIGH HEAT. (DEPENDS ON YOUR GRILL).
WHEN THE POLISH OPEN ON BOTH SIDES- THEY'RE DONE.
Serve 'em hot and don't forget The Works Sauce
*POLISH SAUSAGE shelf life unopened: 60 Days
Polish Sausage may be frozen
For best results: DO NOT BOIL
**WORKS SAUCE is best served at room temperature
Do not freeze the Works Sauce
USE OUR POLISH SAUSAGE AND WORKS IN OTHER RECIPES