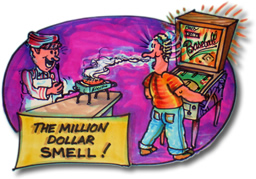 Polock Johnny's is a name conceived by my grandfather in 1921. After years of working on the carnival midways, he purchased a pinball gallery in Baltimore's red light district know as "the Block". One day he fried up what smelled like the best hot dog in Baltimore and caught the attention of the gamers and was the beginning of what is now known to Baltimore as Polock Johnny's.

I always remember the excitement created when my grandparents came to visit. They would bring little gifts from Reads drug store, cookies from Silbers Bakery, and my grandfather would hand me and my three brothers a silver dollar. My mom would prepare a feast and as we sat around the table, my grandfather would entertain us with his amusing carnival tales. After dinner my parents and grandparents would set up the card table to play their monthly game of Password or Pinochle. Between the hands we could hear my dad and his fathers talking about Polock Johnny's. They spoke of getting the best rolls for the steam table, how they could create the best polish sausages in Baltimore, newer pinball machines, or the people that worked at 'that' place. On one of these visits I overheard my grandfather telling my father,"...that's your decision, your Polock Johnny now." Up until that moment I never thought of Polock Johnny as a person, much less my dad.

By the time I was entering 5th grade, my family moved from Woodlawn to Randallstown. My brothers and I were attending private schools and we were always getting in trouble from smuggling in all the neat novelties my father would bring home. The nuns would call home about Plastic throw up, stink bombs, laughing machines, and some I'd rather not mention. We went to mass on Sunday at St. Vincent DePaul, and afterwards we stopped by Polock Johnny's so my father could check up on everything. We'd get a handful of nickels to play the pinball machines and munch on the best polish sausage in Baltimore! Business was usually dead on Sundays so I never got what the big deal was that my grandfather and dad spent endless hours talking about.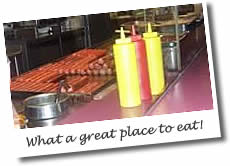 My brother, John Jr. was the first to go to work for my father. By then business was steady and my oldest brother would come home telling us about strippers, drunks, and undercover cops dressed like bums. He'd tell us how busy the lunch rush was and as he'd tell his stories of the block critters, and I wanted to work there so bad. It sounded like so much excitement and fun.
The first time I approached my father about working at Polock Johnny's he said, "We've never had a woman work for us since 1921", and so that was that. At lease for a while...
In the late 60's when Martin Luther King was assassinated, the city broke out in riots that were traveling down Baltimore Street toward my father's store. I remember my parents glued to the TV hand in hand praying for a miracle.
It wasn't long after that my father opened his second Polock Johnny's in Lexington Market and the first woman, Clarice Berman, was hired. I never missed a beat when he came home that night telling of the manager that had hired her. I had just entered high school by then so my father said I could work on Saturday's and holidays.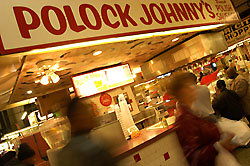 I'll never forget the first day entering Lexington Market to find our stall. Merchants of all kinds filled the building. Seafood vendors filled ice bins as butchers trimmed meat. Produce merchants were artfully building their fruits and vegetables display, as delivery men sped by with hand trucks filled with fresh bakery goods. While approaching our stand I found it just as alive with activity...loading the grill with polish sausage, setting up the mustard and ketchup bottles while other employees put away the rolls.
As the doors of the market opened for the public, the shoppers made their way to their favorite spots. The customers were as diverse as the vendors. Businessmen walking along side of panhandlers as grandmothers slapped the back of heads of misbehaving children. The clothing exploded with colors, and the sound of cleated shoes would click by. Friends would exchange knowing hand jives as they greeted each other, while another would walk by talking to himself. As I slipped on my apron and hat I kept thinking to myself, God, I love this place."
I worked the market Saturdays, holidays, and summer break. When I graduated from high school in 1974, I joined the family business full time.
My father was opening up several other corporate & franchise stores by the late 70's and my younger brother; Charles was now working in the business. He made deliveries to the stores, mixed tons of our 'works sauce', and filled in for employees as needed. When my father later opened his own meat plant, Charles became active with the manufacturing and production. Eddie, the youngest, never took to the business but had tried his hand in sales creating retail distribution of our polish sausage in grocery stores and food warehouses.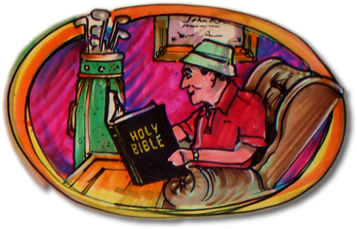 In 1982 I began supervising some of the stores around the city while managing Lexington Market. Eventually I was trouble shooting and rearranging store layouts for more efficiency. If we opened a new store, I helped with the design and stayed to get it open.
My dad was becoming more comfortable with my oldest brother, John, Jr.'s, ability to run the corporation so he wasn't hanging around the office as often. He still came in everyday but had found his greatest pleasure in his new found relationship with Jesus. My mother and father loved attending retreats, bible studies and church regularly. They quietly gave of them-selves, as they felt lead by Christ, wishing their acts never be made public.
In 1986, my father suffered a massive heart attack playing handball and died immediately. He had a Will that left all he had to my mom even though she had never worked in the business. She set up a Board of Directors and appointed accountants and lawyers to direct her but didn't have any professionals from the food industry on that board. Decisions were being made from people who looked at numbers instead of a small family business built on sweat. My brother and I had to attend these meetings taking direction from our mourning mother and men in suits. My brother, John, Jr., tried relentlessly to get my mother to let him run the business but her pain was too great to let go of all that was left of her beloved husband. My brother was unwilling to yield to the Board and watch the business crumble from reckless decisions and exorbitant fees so within a year my brother left the business.
The Board appointed me President taking me out of the field and putting me behind a desk. Unqualified and without my brother, I was lost. He was the next Polock Johnny from birth and was the visionary for the next generation. After three years of trying to restructure the failing business, the Board of Directors fired me in 1989.
I left the food service industry completely and began working in a furniture store as an interior designer and found my new profession in retail sales satisfying.
Later my mom contacted me and informed me that the business was bankrupt. The only person I knew that could help was my mother's brother and my father's best friend, Uncle George. Heartbroken at the news he put up the money for me to purchase the remaining 2 stores (Lexington Market & Washington Blvd.) and guided me through the sale.
To this day he continues to guide me with his infinite wisdom.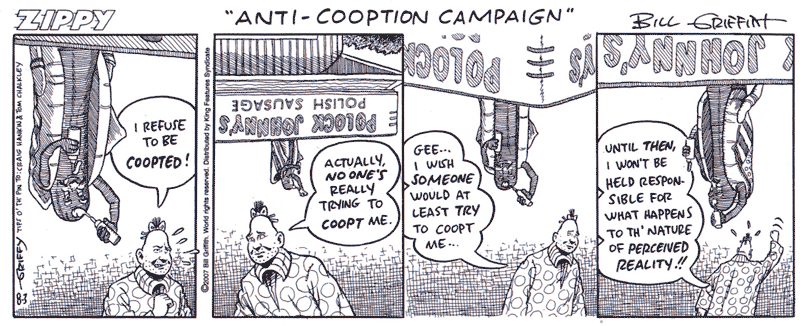 In 1992 I signed the documents that made me the new owner of Polock Johnny's, Inc... Finally I could return to my roots. That day as I slipped on my apron and put on my hat I began re-training my staff on the proper way to cook the polish sausage, how to keep them hot, when to fill the steamer, and passionately directed them on temperature control. I taught them how to clean the equipment and how to wait on the customers. One by one my inherited workers left, opening the doors for people that would follow my instructions. One day while working the store a former employee of my fathers stopped in for a hot dog. When I found out she wasn't working I asked her to come in the next day.
Diane Wilkins came in the next day and I was now working with a professional that knew the business. She made it possible for me to devote more time to the Washington Blvd. store. In the beginning I had to ping pong back and forth between the stores to drop off supplies, but it wasn't long before she began doing that too. During her employment she set the same high standards for the store as my family had. One day she shared with me a dream she had the night before, she saw herself working her own store. To my shagrin, I had dreamed that same vision weeks earlier.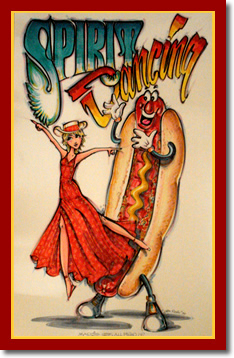 A couple months later while I was at the Washington Blvd. location, the store next to us was involved in a fire. I had just met an artist named Robin Broadfoot, and when he found out I had to close up the store from smoke damage, he came immediately to help me clean up and work through all the details needed to reopen. The Lord has always been the keeper of our business and as each day went by, I could see His blessings unfolding before me. Robin eagerly painted the store and cleaned until his hands were raw. He created new menu boards and signs and it wasn't long before he was displaying Grand Re-opening banners in the windows. The place looked terrific. As the customers came pouring in, Robin greeted them at the front counter as I fried up the dogs in the kitchen. Now 11 years later that is where you find us, Robin in the front goofing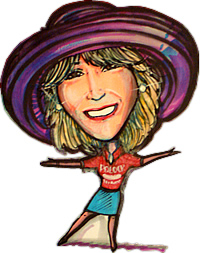 around with the customers and me in the kitchen with my apron and hat on frying up our famous Polock Johnny's sausages....
...and Diane Wilkins, you can find her at her Polock Johnny store in Lexington Market or Security Square Mall...if she's not there you'll probably be getting waited on by her husband, Timothy or one of her sons, most likely Robert who runs Lexington Market.
Thanks to all of the great Baltimore folks that have worked for my family and patronized our stores, we have taken the "WURST and made it our best..."
Margie (the Hat Lady)